You can complete this easy application form and then have a independent business consultant quickly reply.
You will receive an indication towards your finance approval and answer any questions that you may have.

You will be called within one business day to discuss your requirements and be advised of any additional information needed.
All Finance Australia can generally provide you with a decision within 48 hours.

You can also use this form to apply online for a home loan right now.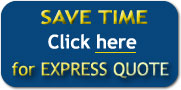 Fast Approval Online with All Finance Australia
This simple process gives you all the information you need to make the right choice relating to your finance needs. You will be able to find out:
What type of loan is best for you?
What are your your choices of financiers?
What term options are available to you?
What the repayment amounts are?
What you have to do to get final approval?
Complete the details below, click submit and All Finance Australia will contact you.